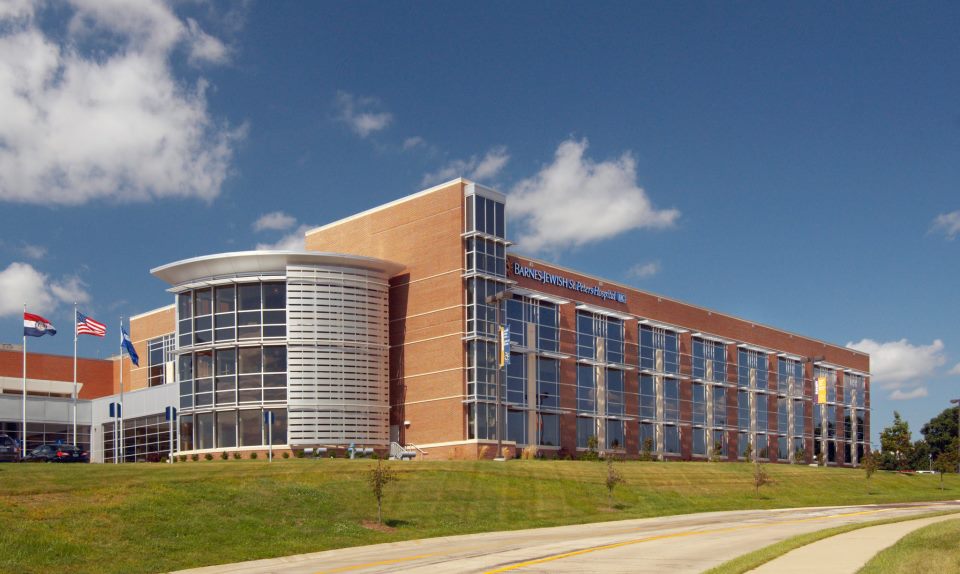 Barnes St. Peters
Healthcare
Tarlton Corporation was a member of the Lean Construction team that built this 67,000 sf expansion including a 3-story patient tower, pharmacy and medical outpatient building. The project's Integrated Project Delivery methodology proved to be highly successful.
New and renovated space created 18 new patient rooms and support spaces, along with shell space for future patient rooms. The project included mechanical, electrical and plumbing system upgrades housed in a new addition to the existing mechanical plant.
The building's façade is a combination of brick veneer, glass and metal panels, similar to the adjacent main hospital entrance. Construction took place in a fully operational facility where infection control, noise abatement and safety were critical to the safety and care of patients, staff and visitors.