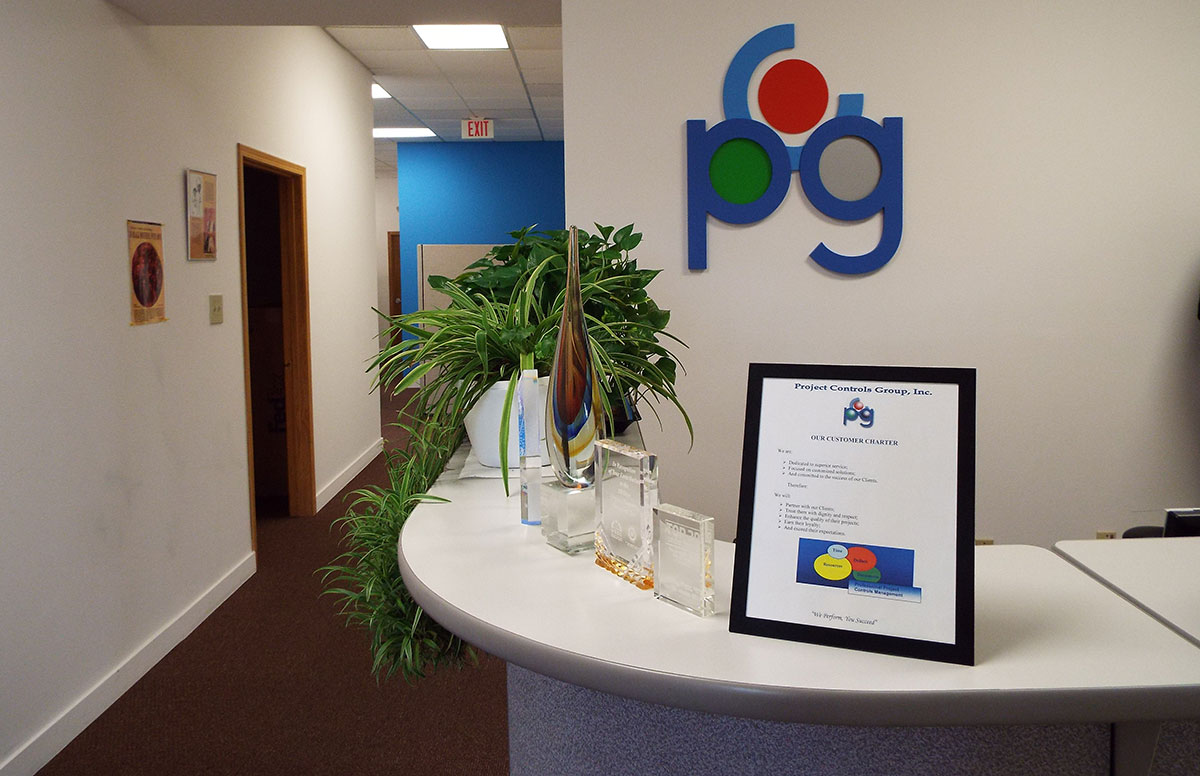 Project Controls Group, Inc. (PCG) is headquartered in St. Louis, MO. Incorporated in 2003 by industry professionals Marvin Woods and Viola Pancratz, PCG is a certified Disadvantaged Business Enterprise (DBE).  We provide a complete range of professional services to the engineering and construction industries.  PCG provides superior construction project services in planning, analysis and controls in the areas of cost estimating, project budgeting, cost reporting, project cost analysis and forecasting, critical path method scheduling, document controls, change management, contract administration, claims avoidance, claims analysis, negotiations, schedule analysis and project management.
PCG's innovative approach allows for the development of concise data and reporting, which permits the client to make appropriate decisions at critical points on the project based on having clear indicators of the project's performance at their fingertips.
PCG operates on the philosophy that our clients are the lifeblood of our business.  We pride ourselves in consistently providing each client with high quality professional services.  Our only goal is to ensure the success of a project by minimizing risk throughout the lifetime of the project.  We achieve this by focusing on helping clients track and measure program performance, maintain control of cost and schedule, and accurately predict the outcomes of projects and overall program as well as communicating status to project participants in a timely and effective manner.
PCG's founders and principals are Marvin Woods and Viola Pancratz.  Both Woods and Pancratz have a vast amount of experience in all facets of project controls and are considered subject matter experts in the field.  With over sixty-five years of combined professional experience, these certified professionals are continually building upon the foundation they laid for PCG to become the premier provider of professional construction management and project controls services.
Marvin Woods, CCP FAACE
Marvin Woods is a Certified Cost Professional and Fellow through the Association for the Advancement of Cost Engineering International (AACEI). He has served on AACEI's Board of Directors as Director of Region 4 and as Vice President of Regions. His multi-disciplined career spans over two decades, and includes work experience in aerospace/defense, environmental radiation and construction management.  He has been employed at such prestigious firms as The Boeing Company, McDonnell Douglas, Morrison-Knudsen Corporation and Science Application International Corporation.
Woods has extensive experience in all phases of project management and controls, including project management, program development, Work Breakdown Structure (WBS) Development, cost estimating, critical path method scheduling, cost controls, document control and cost/schedule earned value analysis. Also, he is proficient in the use of various program management software systems and management and supervision of resources. Woods also has served as an instructor for graduate level construction estimating and cost engineering classes at Washington University in St. Louis, MO.
Viola Pancratz, CCP
Viola Pancratz is a Certified Cost Professional through AACE and has served as past president of the St. Louis section.  She has extensive knowledge of project controls, including cost estimating, cost control, scheduling, document control, and cost/schedule earned value analysis.  Her proficiency with Contract Manager (formerly Expedition) Meridian, Prolog, Primavera P3 and other project management control systems enable her to effectively create cost modules and schedules, providing the client with accurate and meaningful information to track project performance.  She has achieved success in a multi-discipline career which includes thirty years experience in program and construction management.
Pancratz has worked for companies such as Hellmuth, Obata & Kassabaum, Inc., and Jacobs Facilities, Inc., all of which are known for their excellence in the industry.  She earned an Associates Degree in Business Management and was inducted into the international honor society, Phi Theta Kappa, she is also a Board Member of Missouri Women in Trades (MOWIT).  Her major strengths include leadership, organizational skills, communication skills, and management and mentoring resources.
Pancratz has conducted presentations for the AACE, the Primavera National User's Conference and the American Society of Professional Estimators (ASPE), lending her expertise on project management control systems software.
By consistently providing each client with high quality professional services we establish our reputation for integrity, capability, and excellence. It is the responsibility of all of our employees to always conduct themselves in a professional manner, act ethically and never lose sight of our corporate commitment to 'Total Client Satisfaction'. This philosophy sharpens our focus and will continually result in satisfied clients. It produces a high quality product, completed on time, within budget.