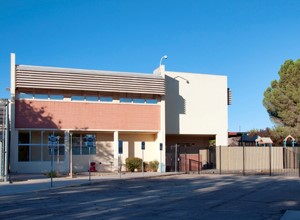 Alfred J. McCourtney Juvenile Court Restoration
Government
Under our IDIQ on-call construction cost estimating contract with the County of Los Angeles Department of Public Works (LADPW), PCG was tasked to develop a cost estimate for an existing Court property located at 1040 Avenue J in Lancaster, California. The building is an occupied two story building.
The LAPW is renovating approximately 13,000 square feet at the McCourtney Juvenile Court and includes the renovation, resident relocation, mechanical, plumbing, and renovations of walls. Three alternatives were also included:
 Alternate #1: New public and staff restrooms and Shelter Care visiting rooms.
 Alternate #2. Secured elevator to transport in-custody persons to 2nd floor.
 Alternate #3. Phasing to keep Court in operation during construction.