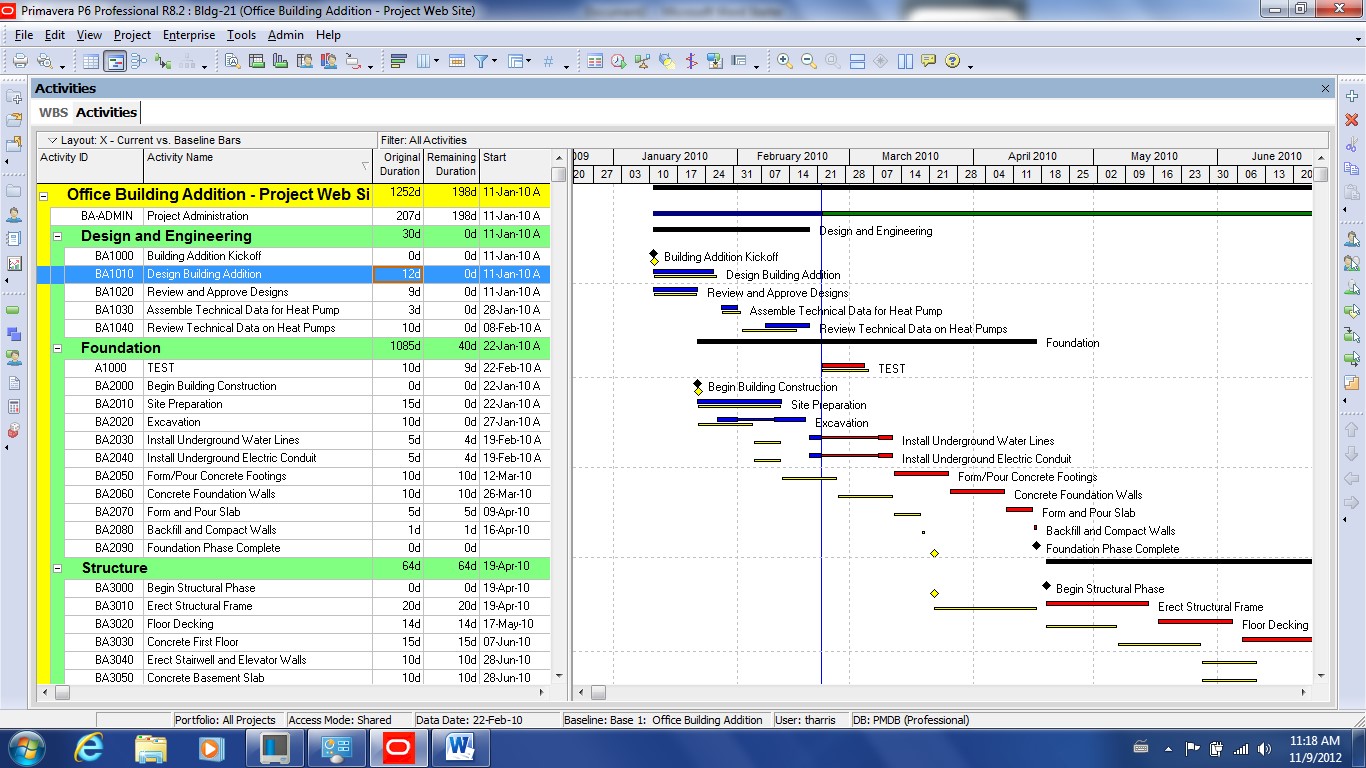 PCG services include development of CPM scheduling, analysis of baseline schedules, analysis of schedule updates, claims avoidance/dispute resolution, and forensic scheduling analysis services.  Our schedule management expertise and state-of-the-art technology drives the building process forward to timely project completion. The process begins with design-phase scheduling and leads to a construction schedule for construction bids and contract negotiations. It includes monthly analysis and schedule updates to identify conflicts, updates and solutions.  Our services also include claims investigation, analysis and review, and litigation support.  Our personnel have participated as expert witnesses in several cases involving claims by the contractor against the Owner.   We ensure all work is overseen by Certified Cost Professionals (CCP).
Having consulted from different perspectives – including architect/engineer's representative, owner's representative, contractor's representative, and construction manager's representative – we have the ability to be flexible in management styles and scheduling methods in order to fit specific client needs.
PCG performs schedule analysis to quantify delay claims, requests for time extensions, and performs analysis for extended home office entitlement.  These evaluations are performed to ensure that the request for time extension received from contractors are fair and reasonable and reflect the actual impact to the project schedule.
PCG personnel are proficient in the use of the following scheduling software programs:
Primavera Project Planner (P6) v 16
Primavera Contractor
Primavera SureTrak
Microsoft Projects
Adept tracker
Fast track
Claim Digger
Schedule Analyzer
Services provided include schedule management and project management services on a wide variety of construction projects: Airports, Roads/Bridges, Light Rail, Hospitals, Museums, Office Buildings, Historic Buildings, Universities, K-12 Schools, Stadiums, and many more.